Education, News & Events: Annual Conference
Call for Session Proposals for the 2023 Annual Conference
AAHRPP invites you to submit session proposals for the 2023 AAHRPP Annual Conference. Proposals should fall into one of the following tracks:
Hot Topics in HRPP Innovations (e.g.: eConsent and other consent issues, single IRB updates/practices, IRB operations, transnational & international research, compliance/post-approval monitoring, emergency preparedness, post-COVID lessons learned, community-based research, SBER challenges)
Hot Topics in Research Ethics (e.g.: AI, virtual/decentralized clinical trials, privacy, FDA approval process for new drugs, including children in EUA research, engagement/recruitment strategies of underrepresented groups, non-participant risks, deception in research, research in prisons, secondary use of data,)
Integrating DEI into Your HRPP (e.g. recruiting a more diverse participant group, community engagement and understanding, internal DEI efforts and innovations)
Nuts and Bolts of Meeting AAHRPP Standards (e.g.: evaluating IRB members; assessing HRPP quality, effectiveness, and efficiency or compliance; unregulated research oversight; noncompliance/unanticipated problems processes; ancillary reviews; educating the research community/IRB members and staff; managing conflicts of interest)
Proposals should include:
An abstract/description of 300 words or less
3-4 bulleted learning objectives
A maximum of TWO speaker suggestions. Each speaker must represent a different organization. (AAHRPP reserves the right to add or change speakers)
You must have at least one speaker from an accredited organization
Submission Deadline is September 30, 2022.
Individuals will be informed of their proposal status by mid-November 2022.
**AAHRPP asks that all speakers attend the conference in person.**
Congratulations to the 2022 "Friends of AAHRPP" Award Winners
Bruce Gordon
AAHRPP Lifetime Achievement Award
Megan Kasimatis Singleton
AAHRPP Team Leader Award
Angela Braggs-Brown
AAHRPP Distinguished Site Visitor Award
"It was nice being able to connect in person with colleagues. The content offered presented real world solutions to complex problems IRBs and HRPPs are being faced with today. I went home with a great deal of valuable information that I can begin putting to use."
2022 In-Person Conference Attendee
Thank You for Joining Us in Denver and Online!
The 2022 AAHRPP Annual Conference is over, but the Attendee Hub is still live for a whole year! Registered attendees, click the button below to view all of the recorded sessions, slide presentations, resource materials, virtual booths, and posters on the Attendee Hub. And don't forget to complete the session and general feedback surveys!
Thank You to Our 2022 Sponsors: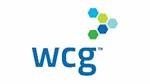 Thank You to Our 2022 Exhibitors: