Education, News & Events: Annual Conference
Join Us for the Hybrid Conference
The AAHRPP Annual Conference benefits professionals from both accredited and non-accredited organizations, including those working on accreditation or those new to the accreditation process. Government, industry, voluntary health agencies, and community groups that promote human research protection and quality research, as well as institutional officials, IRB professionals and chairs, compliance professionals, researchers, sponsors, and patient group leaders all learn together at these yearly meetings.
What is Pre-Conference Day?
Our Pre-Conference Day (Tuesday, May 24, 2022) is our Overview of AAHRPP Day, consisting of in-person sessions aimed at those who are seeking initial AAHRPP accreditation or those who are looking to maintain their AAHRPP accreditation.
When are awards and plenary sessions?
Day One of our Main Conference (Wednesday, May 25, 2022) is our Awards and Plenary Day, and all in-person sessions will be livestreamed from Colorado all day. The day will start with the Welcome Session followed by "Friends of AAHRPP" Awards. Then our Plenary speakers will lead you through timely topics of interest such as: Improving the Health of Communities of Color, Institutional Memory: Why Precedent Matters, Big Data and AI, and the Role of DEI in HRPPs and IRBs.
When are breakout sessions?
Day Two of our Main Conference (Thursday, May 26, 2022) is our Breakout Session Day. All breakout sessions will be presented in person in Colorado, but there will be a highlighted session in each time slot that will be livestreamed for our virtual audience.
Are all sessions interactive for virtual attendees?
Pre-Conference Day sessions and breakout sessions will be pre-recorded and will not include the interactive Q&A sessions. Just one of the many reasons to attend in person!
Do I have to be vaccinated to attend?
AAHRPP requires that all 2022 AAHRPP Annual Conference in-person attendees are fully vaccinated. In order to complete your registration, you will need to upload a photo of your vaccination card as proof of your vaccination status.
Congratulations to the 2022 "Friends of AAHRPP" Award Winners
Bruce Gordon
AAHRPP Lifetime Achievement Award
Megan Kasimatis Singleton
AAHRPP Team Leader Award
Angela Braggs-Brown
AAHRPP Distinguished Site Visitor Award
AAHRPP Awards will be presented during the conference on Wednesday, May 25, 2022 at 12:30pm MT and livestreamed from Denver.
Thank You to Our 2022 Sponsors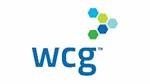 Thank You to Our 2022 Exhibitors