Back to Advance Newsletter
From the President and CEO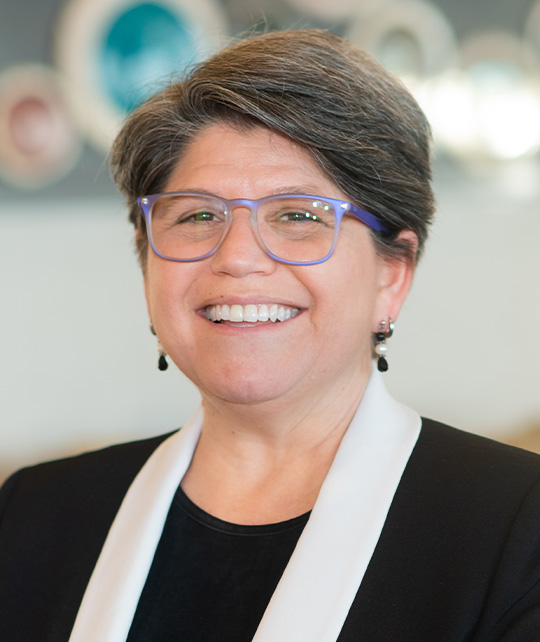 Our eyes remain on the future
"I skate to where the puck is going to be, not where it has been."
—Hockey Great Wayne Gretzky
Even if you're not a hockey fan, chances are you're familiar with this quote from "the Great One," Wayne Gretzky. For those of us who followed his career, these words provided an aha moment. Suddenly, we understood a little more about the man and his success.
Many of us, including the team at AAHRPP, not only remember this quote but also have taken it to heart. Of course, we learn from the past. But even more important, we apply those lessons as we set our sights on where we're headed.
AAHRPP is part of an ever-changing research landscape, and many of those changes—such as embracing diversity, equity, inclusion, and access—are for the better and long overdue. We are mindful of and humbled by our responsibility to help the research community fulfill our shared commitment to all who count on us to provide safe, effective research environments.
AAHRPP also continually reaches out to colleagues on the forefront of scientific, technological, and cultural advances, seeking their input on how we can best anticipate and address those issues. Our 2023 AAHRPP Annual
Conference
: Challenge and Change in Charm City—May 16-18 in Baltimore—is an excellent example. Conference plenary sessions will feature experts on the ethics of using psychedelics in research, the promise and peril of one-stop shopping for biobanking and multi-cancer detection screening, and ways to avoid adverse effects of sharing information outside the research environment.
In addition, to make the conference as accessible as possible, we've updated the format. For those who are able to embrace in-person activities, we are offering two interactive pre-conference tracks: one, an Overview of Accreditation and, the other, our Collaborative AAHRPP Network (CAN). Following that, during the main days, conference plenary sessions will be livestreamed and recorded for those who are uncomfortable with or unable to travel. The main conference breakout sessions will also be available either in-person or, after the fact, through recordings.
The AAHRPP Board meeting we always hold in conjunction with our conference also will provide a great opportunity to introduce "all things AAHRPP" to the newest members of the AAHRPP
Board of Directors
: Dr. Amal Al-Omari of King Hussein Cancer Center, Amy Ben-Arieh of the Fenway Institute at Fenway Community Health, Cindi Hart of Spokes of Hope and Regenstrief Institute, and Dr. Elizabeth Jacobs of Maine Health.
They fill the seats of retiring board members Guy M. Chisolm, PhD; Barbara Entwisle, PhD, past Chair; and Chris States. I know you join me in thanking them for their extraordinary contributions to AAHRPP, research participants, and the research enterprise.
I look forward to seeing you in Charm City and, even more, to continuing to identify and address the emerging needs of our community—together.
Elyse I. Summers, JD
AAHRPP President and CEO