Education, News & Events:

Webinars

AAHRPP WEBINAR
Ask AAHRPP
October 11, 2022: 3:00 - 4:00 ET
AAHRPP is pleased to announce a free new resource for our community, Ask AAHRPP, a live webinar opportunity to get your questions about accreditation answered by AAHRPP staff and representatives from accredited organizations. Ask AAHRPP will spotlight various aspects of the accreditation process, such as conducting a self-assessment, putting together an accreditation application, and responding to reports and requests from AAHRPP.
Join us for our first Ask AAHRPP webinar on Tuesday, October 11, 2022, at 3:00 pm ET, featuring Dr. Robert Hood, AAHRPP's Director of Accreditation and Global Outreach, for a discussion of how to respond to Draft Site Visit Reports.
This session will give you an opportunity to ask questions about how to respond to the Draft Site Visit Report, such as:
• What does AAHRPP expect?
• How do we get started?
• What are some best practices for how to respond to areas of concern?
• How can we be sure to provide all the information AAHRPP's Council on Accreditation needs?
After registering, you will receive a confirmation email containing information about joining the webinar.
This event will be recorded for those who cannot attend live. The recorded content will be available to registrants after the webinar concludes.
Register and please send us any questions you want answered during this session here.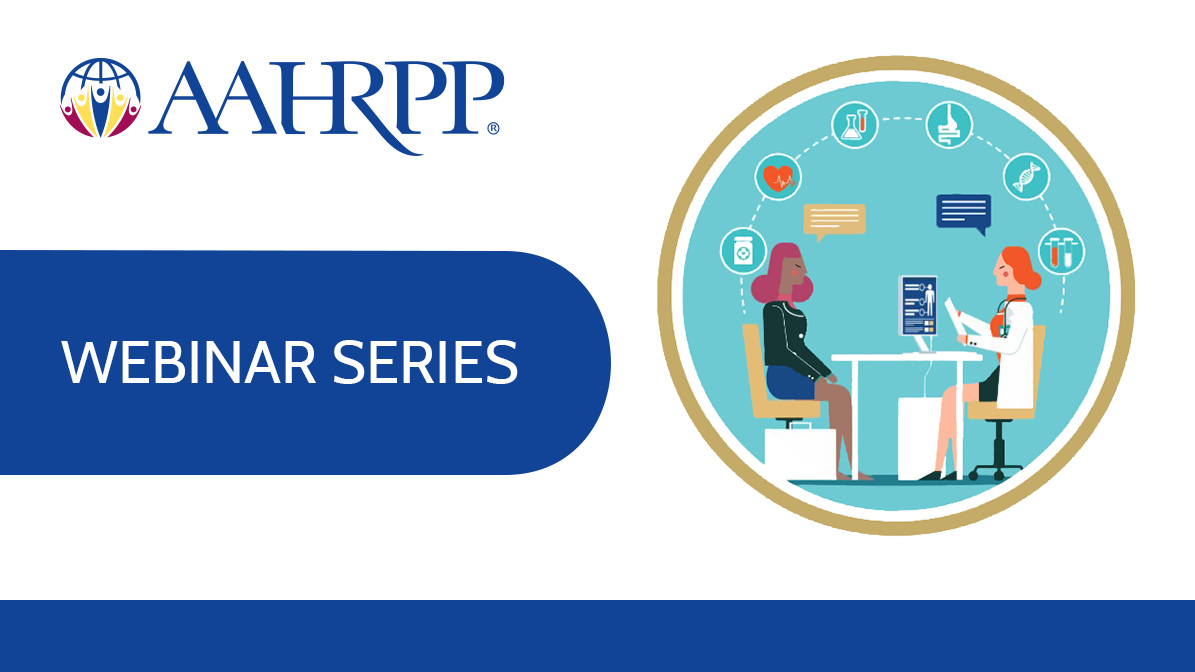 EDUCATIONAL WEBINAR
Innovative Practices by AAHRPP-Accredited Organizations: Tools for Quality Assurance and Compliance
Stephanie DeRijke, Emory University; Pamela Johnson, Hartford Healthcare; Pam Stafford, University of Kentucky
November 15, 2022: 1:00 - 2:30 ET
Join us as colleagues from three AAHRPP-accredited organizations that have been awarded Areas of Distinction for their efforts related to quality assurance and compliance discuss how their organizations:
measure and improve compliance with organizational policies and procedures, applicable laws, regulations, and codes, and guidance,
measure and improve the quality, effectiveness, and efficiency of their Human Research Protection Programs (HRPPs), and
monitor allegations and findings of non-compliance with HRPP requirements and use that information to institute targeted education and changes in practice.
This session will showcase the robust tools and approaches used to meet AAHRPP Elements I.5.A, I.5.B, and I.5.D.
At the end of this session, participants will be able to:
Interpret AAHRPP Elements I.5.A, I.5.B, and I.5.D
Understand the importance of a quality assurance program for their HRPP to ensure compliance with applicable laws, regulations, and codes, and guidance
Identify innovative tools and methods for assessing HRPP compliance and quality, efficiency, and effectiveness of their HRPPs and addressing and reporting non-compliance.
REGISTER BY SUNDAY, NOVEMBER 13, 2022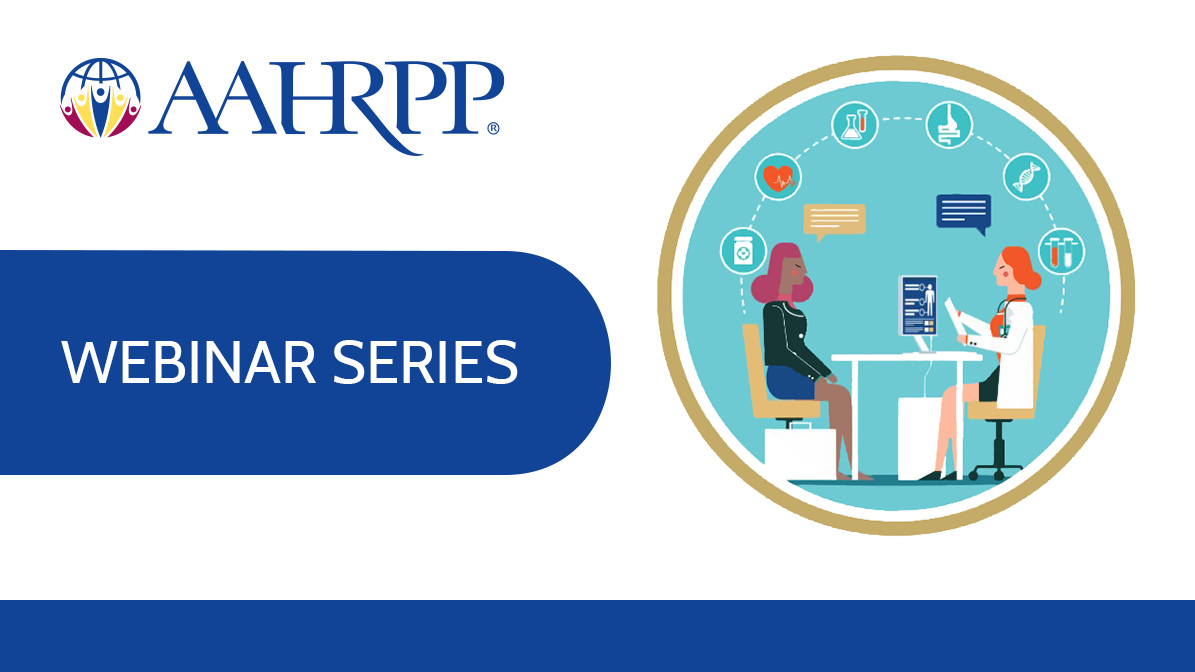 EDUCATIONAL WEBINAR
Latest Update: July 12, 2022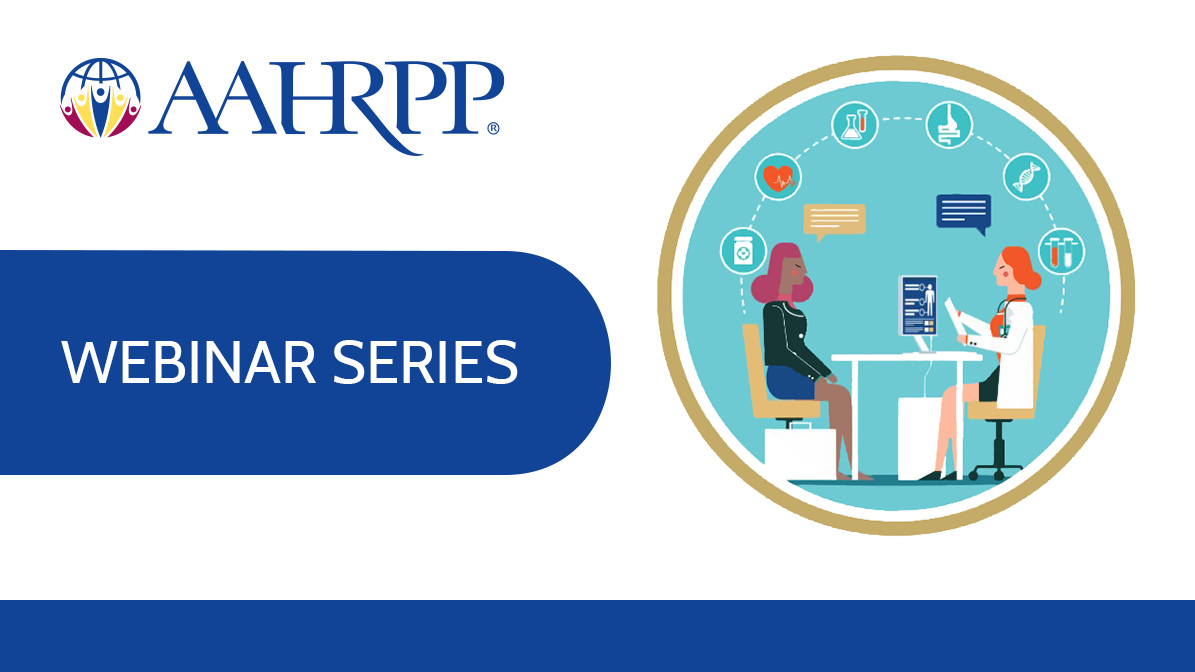 EDUCATIONAL WEBINAR
Latest Update: March 1, 2022