Back to Advance Newsletter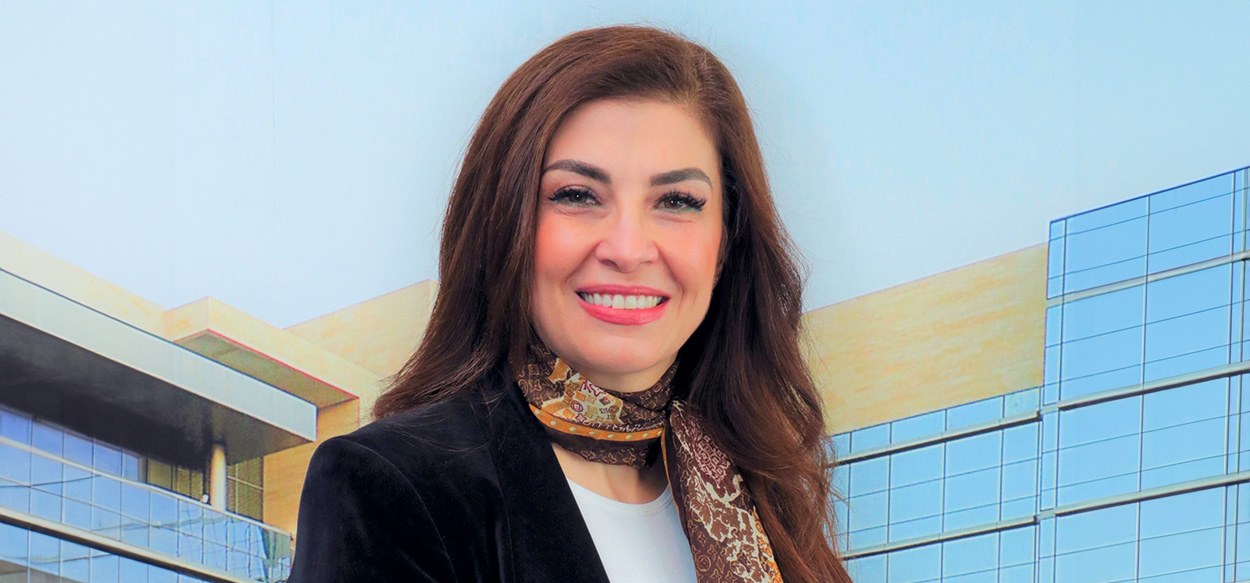 Dr. Amal Al Omari Brings International Perspective to AAHRPP Board
Dr. Amal Al Omari chose a career in research in response to two powerful influences: a family that reveres science and scientists and the example of her childhood hero, Marie Curie.
Both of Amal's parents are pharmacists, as are three of her four siblings, so she jokes that her interest in pharmaceutical sciences "is in my genes." If she had any doubts, they were dispelled by age 12. That's when Amal read a book about Curie—the first woman to receive the Nobel Prize and the only woman, to date, to be named a Nobel laureate twice.
"I was fascinated by the impact Marie Curie had on science and on cancer treatment," Amal recalls. "I knew, ever since, that I wanted to work in the scientific field."
These days, Amal has more than two decades of experience in pharmaceutical research and development, oncology research, research administration, and academia. She is the Chief Scientific Officer at King Hussein Cancer Center (KHCC) in Jordan, where she heads the Office of Scientific Affairs and Research and oversees its cancer registry, clinical trials, biostatistics and data management, survey research, and research training and education, as well as the center for grants and contracts management.
Under her leadership, in 2019 KHCC became the first organization in Jordan—and the first comprehensive cancer center in the Middle East—to earn AAHRPP accreditation. Earlier this year, Amal became the first representative of an international organization to be named to the AAHRPP Board of Directors.
Amal learned about AAHRPP during its early days, while she was a student at the University of Iowa. She was pursuing a doctorate in clinical pharmaceutical sciences and translational research, and the university had recently become the first U.S. academic institution to earn AAHRPP accreditation. "Back then, I didn't realize AAHRPP would be an important part of my future career," she says.
As an AAHRPP board member, Amal looks forward to helping shape best practices for addressing the ethical challenges presented by ever-evolving technologies and research methodologies. "As responsible scientists, we want to advance knowledge while upholding the highest ethical standards," she says, "ensuring that research remains a driving force for positive change in society."
Amal also recognizes that she is in a singular position on the AAHRPP board.
"As the first international director, I see an opportunity to provide a global perspective on research protections and ethical considerations that may vary across different regions and cultures," Amal says.
"I believe that AAHRPP and the principles it upholds can have a great and positive influence on research conduct and public trust in science in the Middle East," she adds. "By serving on the board, I can contribute to strengthening AAHRPP's impact, amplifying its voice, and driving positive change in the research landscape in Arab countries."