Back to Advance Newsletter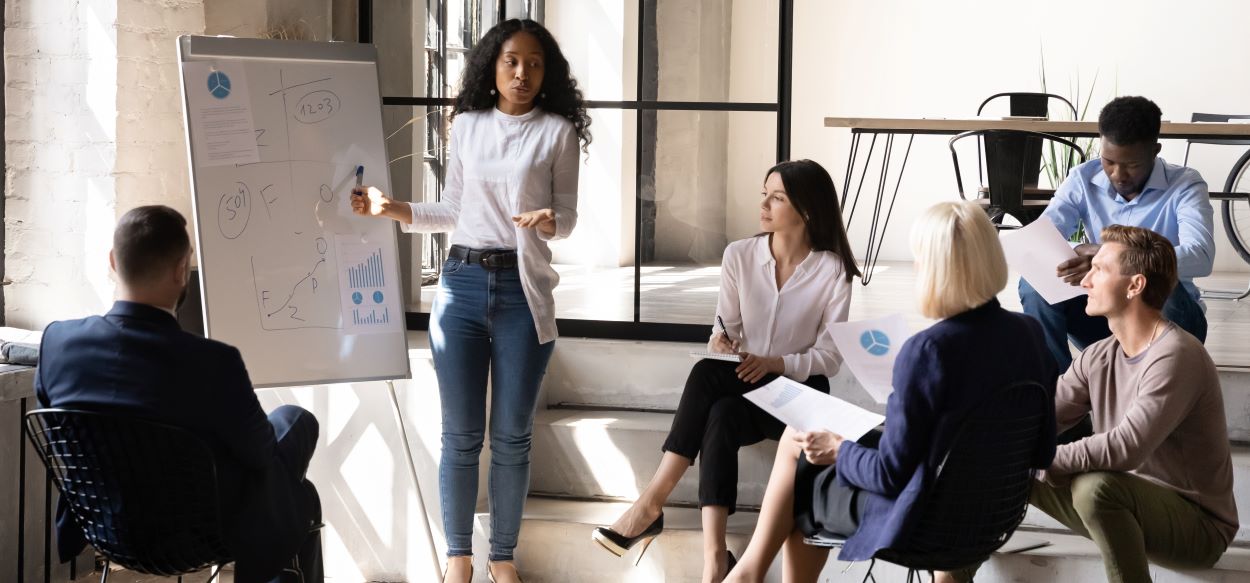 Educating and Evaluating HRPP Teams
Experts say the pandemic has forever altered the way we recruit, develop, and retain employees. To help organizations adapt to this changed landscape, we asked HRPP professionals Shemetra Owens of Baystate Health, Jeff Schmoll of Mayo Clinic, and Alan Teller of Yale University to share effective strategies via a recent webinar, "Successful Tools for Educating and Evaluating HRPP Teams."
The slide presentation from the webinar is available free of charge on the AAHRPP website. In addition, registrants/participants who want to view the on-demand recording can log back into the webinar's Attendee Hub. Click on the Community tab at the top of the page, and you can also view answers to the questions we did not get to during the presentation.

At AAHRPP's request, our experts focused on finding, developing, and keeping talent. Here are some takeaways.
Finding
Update old job descriptions to reflect the skills required, job responsibilities, and reporting structure. If flexibility is an option, make sure to mention it. "Just by adding the word 'remote,' you will be amazed at the number of applicants you attract," Mr. Teller said.
Post open positions in places that will reach your target audience. Examples: internally, on professional job boards and listservs, and on LinkedIn and Indeed.
Ask internal and external colleagues for recommendations.
Network. Network. Network.
All three presenters agreed that developing and keeping staff go hand in hand.
Developing
Support ongoing education. Send employees to conferences and pay for Certified Manager (CIM) and Certified IRB Professional (CIP) exams.
Give staff opportunities to shine and to coach and mentor others.
Carve out time in the regular workday for staff to complete training. Include time for special projects, as appropriate.
Help team members set and achieve career goals. Meet regularly, one-on-one, to discuss performance. Focus on the positive and on areas in need of improvement.
Keeping
Treat staff well, with the respect they deserve. Lead the way you want to be led.
Be aware of generational differences and incorporate that understanding into your management style.
Foster systems that encourage participation and give everyone a voice in decision-making.
Promote from within. Give staff opportunities to gain the experience they need to advance—and make them aware of the organization's role in providing these opportunities.
Create an environment that maximizes the work experience and job satisfaction.
Our next educational webinar, "Innovative Practices by AAHRPP-Accredited Organizations: Tools for Quality Assurance and Compliance," will be held November 15, 1:00 – 2:30 p.m. ET. Registration deadline is November 13.