Back to Advance Newsletter
From the President and CEO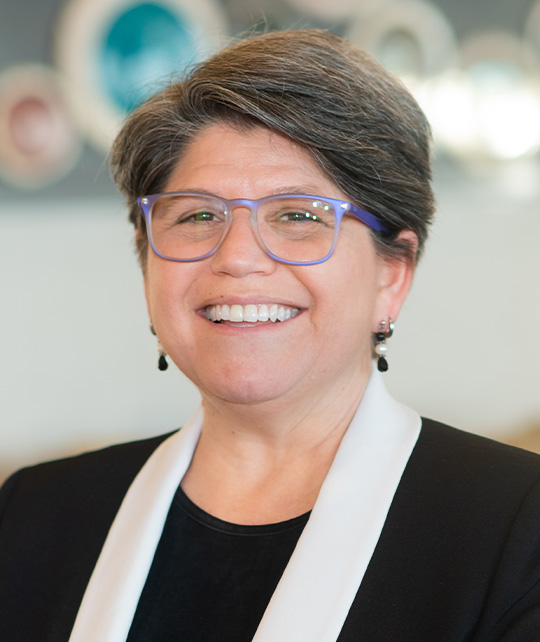 A Transformative 10 Years


Next month marks 10 years since I was named President and CEO of AAHRPP. On many days, it seems like only yesterday, but, as our accomplishments attest, it has indeed been a decade. I was honored to be chosen as just the second leader of this organization, and I remain honored today. I also am extremely proud of the AAHRPP team and our colleagues across the research enterprise. And I am incredibly grateful.
Those of you who remember my early days in this role may also recall that we talked a lot back then about creating "AAHRPP 2.0," a more collegial, supportive organization. I hope and trust you agree we've accomplished that—and more.
At the heart of every good, successful organization is a team of committed individuals who embody its values. One of my proudest achievements has been building and retaining such a team at AAHRPP. Our staff has rightfully earned a reputation for integrity, expertise, and resourcefulness, as well as an emphasis on collaboration and willingness to solicit and incorporate input. They are passionate about our work at AAHRPP—and how we approach that work.

Huge shout-outs, too, to our Board of Directors for their critical strategic guidance; our Council on Accreditation, the independent arbiter of accreditation decisions; and our site visitors, who are among our most important ambassadors in the field. All make invaluable contributions to AAHRPP, research protections, and high-quality ethical research.

Adapting to a changing environment
Since its founding in 2001, AAHRPP has been at the forefront of efforts to protect research participants, enhance the quality of research involving humans, and advance ethical research and the resulting discoveries. While our founding principles haven't changed, the research environment—and the tenor of discourse in our country—has shifted dramatically in recent years. In response, while humbly recognizing this job will never be done, AAHRPP repeatedly has stepped up.
During a time of increasing mistrust of science, institutions, and one another, AAHRPP reaffirmed its place as an organization that can be counted on to speak the truth and play our part in helping address health and research inequities. We responded quickly to the challenges of the Covid-19 pandemic, providing guidance on how to maintain research protections and AAHRPP standards despite the most significant global health challenge in decades. When it became clear that the pandemic would last longer than anticipated, we introduced remote site visits and robust online educational programming to help organizations prepare for accreditation and reaccreditation.
After the murder of George Floyd in May 2020, AAHRPP and others in the research community affirmatively recognized our nation's original and ongoing sin: systemic racism. Even more important, AAHRPP pledged to move beyond words to action. We are determined to live up to that pledge. We have held educational sessions on diversity, equity, inclusion, and accessibility (DEIA) internally, for the AAHRPP team, and at our 2022 and 2023 conferences for the broader research community.

For Covid-19 and systemic racism, our approach was the same—a combination of taking the ethical, equitable position and seeking your input on how best to support our accredited organizations and research colleagues. With your feedback, we're still fine-tuning some of our responses, including our new standard on emergency preparedness. In addition, our Collaborative AAHRPP Network (CAN) is forming a working group on how AAHRPP standards can best address DEIA.

Tackling the challenges ahead. Together.
Although no one can predict the future, we do know that it always brings change, including challenges and opportunities. Those of you who attended our recent conference got a taste of the complex issues that require our attention. I trust that, like me, you also came away impressed with the dedication and expertise of our community and energized by the prospect of what we can continue to accomplish together. We truly are a force for good.

I am reminded almost every day how fortunate I am to be part of this community and to have the privilege and responsibility of leading AAHRPP and working with all of you. Thank you for your many contributions to AAHRPP and, even more, for your unwavering commitment to protecting the volunteers who make research—and its benefits—possible.
Elyse I. Summers, JD
AAHRPP President and CEO